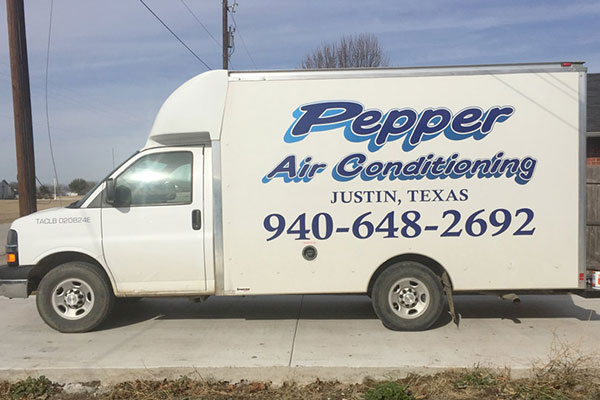 With more than 40 years in the heating and cooling business, Pepper AC & Heat is dedicated to providing the best service for you and your family. You can count on us to provide you with quality HVAC systems and solutions that fit your family's unique comfort needs. Throughout the Dallas-Fort Worth area, we've earned a reputation for getting installation, repairs and other jobs done right the first time around. How are we so consistent? By sticking to these five steps for ensuring customer satisfaction:
1. Asking YOU Questions
Our technicians are in your home, working with your HVAC equipment to improve your sense of comfort. If we're not providing you with what you need and want, are we even doing our jobs? By asking customers questions about what they want from their service technicians, we can better adjust to your preferences.
2. Working with Top Brands
A close partnership with top brands gives our technicians the chance to learn everything they can about popular heating and cooling equipment. At Pepper AC & Heat, we work with the top name in HVAC equipment: Lennox®. Lennox furnaces, air conditioners and other equipment offer some of the most reliable, energy-efficient climate control.
3. Training All Employees to See Jobs Through
Separating technicians by the services they provide may seem efficient on paper, but you end up with staff that don't know how to see jobs through from start to finish. We train every employee on repairs, installation and routine maintenance. This ensures that every technician knows what your HVAC equipment needs for peak effectiveness, regardless of if they're repairing an old unit or installing a new one.
4. Maintaining Speed without Sacrificing Quality
With HVAC problems, every second counts. The damage could spread or worsen, affecting other parts of your HVAC system. We provide quick, professional service that diagnoses problems fast without compromising the quality of our work.
5. Offering Complete Preventive Maintenance Plans
Routine maintenance is one of the best ways to protect your HVAC system. Not only does this reduce the risk of issues like component failure, but it also maximizes energy efficiency. Pepper AC keeps your heating and cooling running their best with a variety of preventive maintenance plans for every budget.
At Pepper AC & Heat, Quality Assurance Comes Standard
Ensuring your complete satisfaction is part of the Pepper AC & Heat tradition. Whether you need a minor repair or full installation of a new HVAC system, we'll get the job done right.